Tonight was lovely. Nate took me to one of his favorite restaurants - Benny's. It was amazing.
I got so excited because as soon as our waiter came to our table I could tell that she wasnt Australian - and sure enough she was from Michigan! How exciting - Michigan happens to me in my top 5 places I would like to go :)
I couldnt believe how expensive our meal was...it was $79.00 for two meals, an appy, and 2 cokes. How RIDICULOUS!
Oh Canada..how I miss you!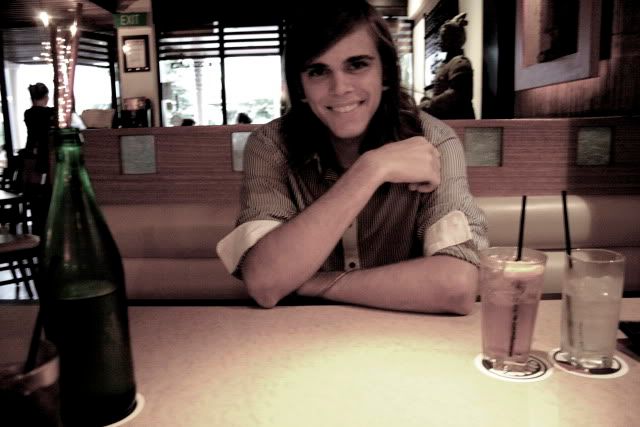 After dinner Nate took me to the beach. It was so windy though - and I was in a dress that didnt like being tossed about in the wind. You catch my drift.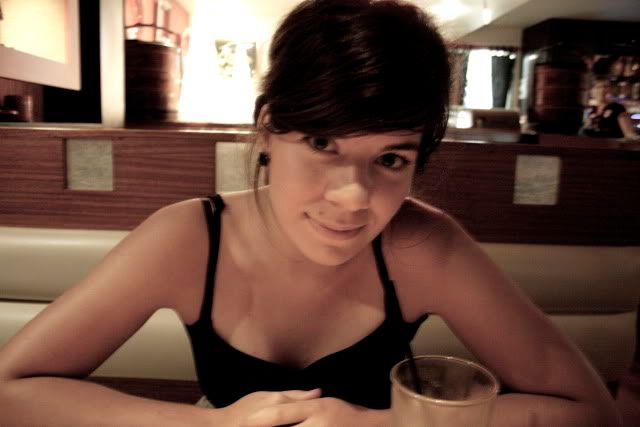 What are your plans for tomorrow?
I hope to go find a record at a local thrift shop because I am wanting to make an earring holder out of a old record...Cross your fingers for me that I find one.
Also, how funny is the movie Monty Python?
If you have never seen it..go rent it, right now.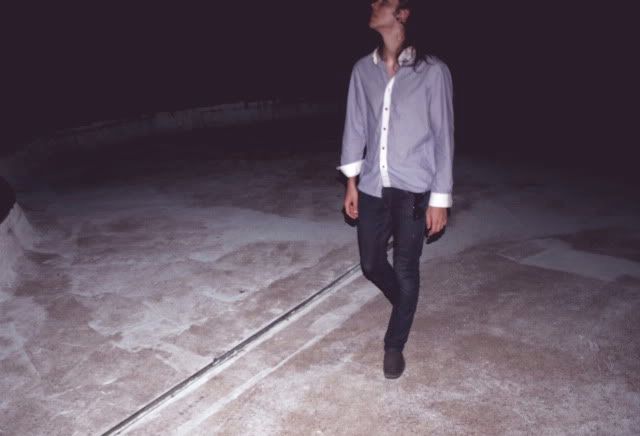 Well..its time for me to go home and get into my pajamas, read a chapter of a good book (pride and prejudice) and then fall to sleep. I hope to have dreams about winning a prize for Urban Outfitters that allows me to go into their store and get every single peice of clothing for free...OR....living in england and teaching at a small school in the heart of the city. With snow. And chai lattes. Ah, brilliant. Goodnight <3