Hi! Today has been a great day thus far.
This morning I woke up with my room-mate saying "Kate" "Kate", have you ever had that when you think they are talking in a dream? I kept smiling because in my dream someone was saying my name so nicely, then I realized it was because I had to get up. I was bummed to say the least.
I came to this conclusion this weekend : I want to start eating breakfast on a regular basis. When I was a young wee girl...I was in girl scouts, and for one of our trips we did a road trip and went to a denny's for breakfast. I remember vividly eating sausages, eggs, and hashbrowns - I also remember that entire meal being on the floor of the van about 15 minutes into the road trip. Ever since that day I have looked at breakfast differently. After 11 years though, its time to start. Maybe I will start small, a smoothie here and there, take a leap of faith with a yogurt, and then really take a dive off the cliff and make eggs and toast. What is your favorite meal for breakfast?
Nothing too exciting has happened today. This evening I have convinced Nathan to rent a movie (Its $1 movie night at the video store!) I really want to see Whip It. I really like Ellen Page. I remember when Juno came out alot of my friends thought I reminded them of Juno - not in looks, but in character. I was excited, I love her quirky comments and hamburger phone.
I hope you have a great rest of your day.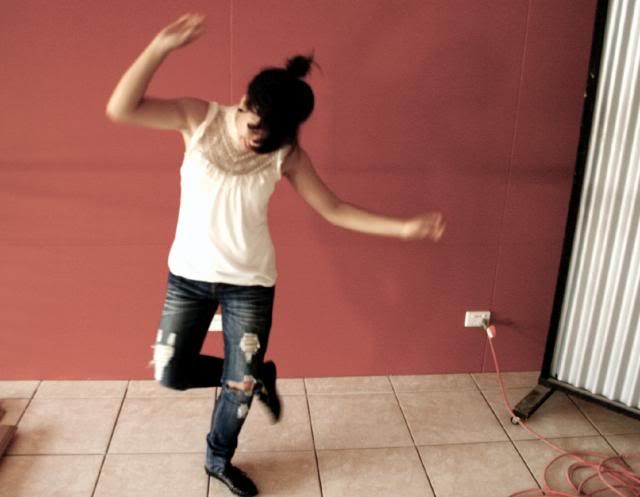 Also, exciting news for the day! I FINALLY got a lookbook! I got an invite code in my email this morning and leaped for joy. After 3 years of watching people on that site it will be nice to finally go on there!
Check out the song "Why do you let me stay here" by She & Him <3